Whether you're a seasoned event planner or new to the industry, planning a gala event can be a daunting task. There are so many details to consider, from the guest list to the venue to the décor. Fortunately, with the right tools and resources, you can create an exciting and visually stunning gala event that your guests will remember for years to come.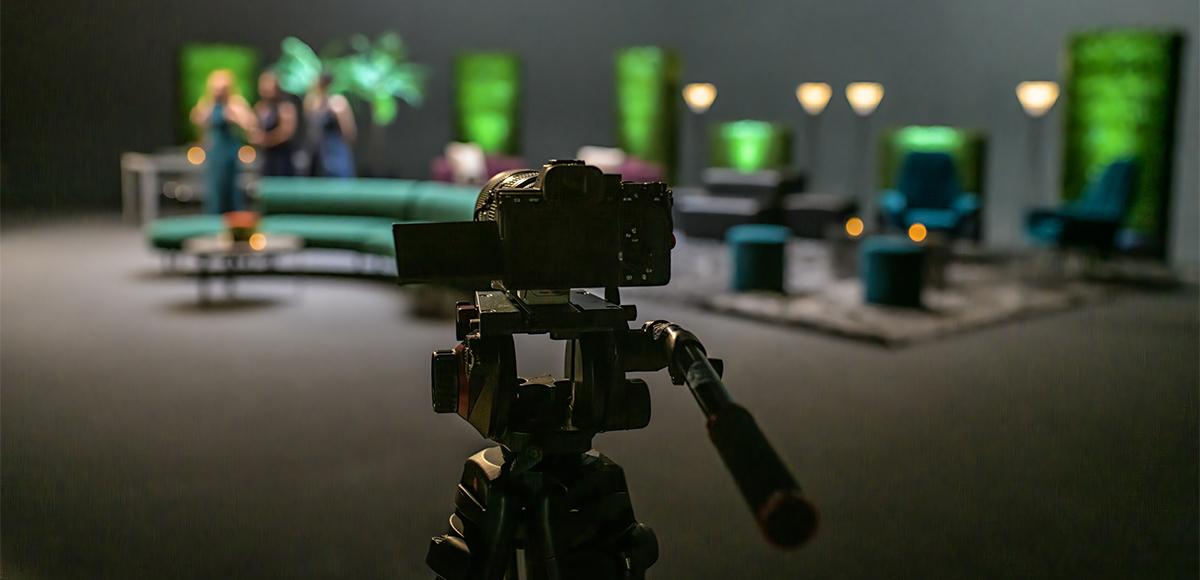 Start with a Vision
Before you start selecting furniture pieces for your event, it's important to have a clear vision of what you want to achieve. What kind of event do you want to create? What is the theme or concept of the event? Once you have a clear vision in mind, you can start selecting furniture pieces that will help you achieve that vision.

Create a Comfortable and Welcoming Seating Area
The Endless Low Back Green Comma Sofa from CORT Events is a versatile and comfortable piece of furniture that can be used to create a cozy seating area. Its rich, emerald velvet and matte black legs give it a sophisticated look that is perfect for a gala event. The modular design of the sofa allows you to create different configurations depending on the size and layout of your event space. You can combine two large curved seats with one half-round ottoman at each end to create a large, curved sofa with open ends.
Add Unique Accent Chairs
In addition to the sofa, you can add unique accent chairs to create a dynamic seating area. The Chandler Chair from CORT Events is a mid-century style accent chair that features on-trend channel stitching and a black metal base. Its plum fabric adds a pop of color that can complement the green sofa. The Malibu Chair is an art deco-inspired high-back chair with teal velvet and black steel legs. Its channel stitch detailing and bold color make it a statement piece that can add a touch of glamour to your event.
Create Small Seating Configurations
The Beverly Oasis Small Grouping from CORT Events is a modular ottoman system that works with Beverly Bench Ottomans to create small, stand-alone seating configurations. This grouping is perfect for creating intimate seating areas throughout your event space. You can arrange the ottomans in different configurations to create a comfortable and inviting atmosphere. The neutral color of the ottomans makes them versatile enough to fit any event theme or color scheme.
Add Decorative Accents
To complete the look of your gala event, it's important to add decorative accents that complement your furniture pieces. You can add accent pillows in complementary colors and patterns to the sofa and chairs. You can also add decorative lighting, such as string lights or chandeliers, to create a warm and inviting atmosphere.
Create lasting memories and unforgettable experiences with CORT Events
Creating a truly memorable event requires careful planning and attention to detail. Thankfully, CORT Events has all of the tools and resources you need to make it happen. Whether you're planning a gala, corporate event, or any other type of celebration, we can help you create an unforgettable experience for your guests.

We understand that one of the key elements of any successful event is the furniture. This is why CORT Events offers a wide range of high-quality event furnishing that can be personalized and are sure to impress.

We also understand that planning an event can be overwhelming, which is why our team is dedicated to providing you with the support you need every step of the way. From the initial consultation to the final touches, we will be there to help you create an event that exceeds your expectations. We can handle delivery and setup, leaving you free to focus on making lasting memories for your clients.

Contact us today to learn more about our services, and let us help you create a truly unforgettable event.