Did You Know We Have Drape?
Dial up the drama of any event. Available in a rainbow of colors and customizable configurations, drape and uplighting can help you transform any space.
Rent Drape & Uplighting
Making You Look Good,
By Design®
If you can dream it, we can help make it a reality. Through high-quality furnishings, CORT Events is here to make your vision come to life.
Browse Our Catalog
Designing Made Easy
Collaborate in real time with team members and clients to create the perfect to-scale designs for your next event.
Learn More
3D View in AllSeated Space Planner
Start Planning
Get started by browsing our catalog of products or finding the inspiration you need for your next event.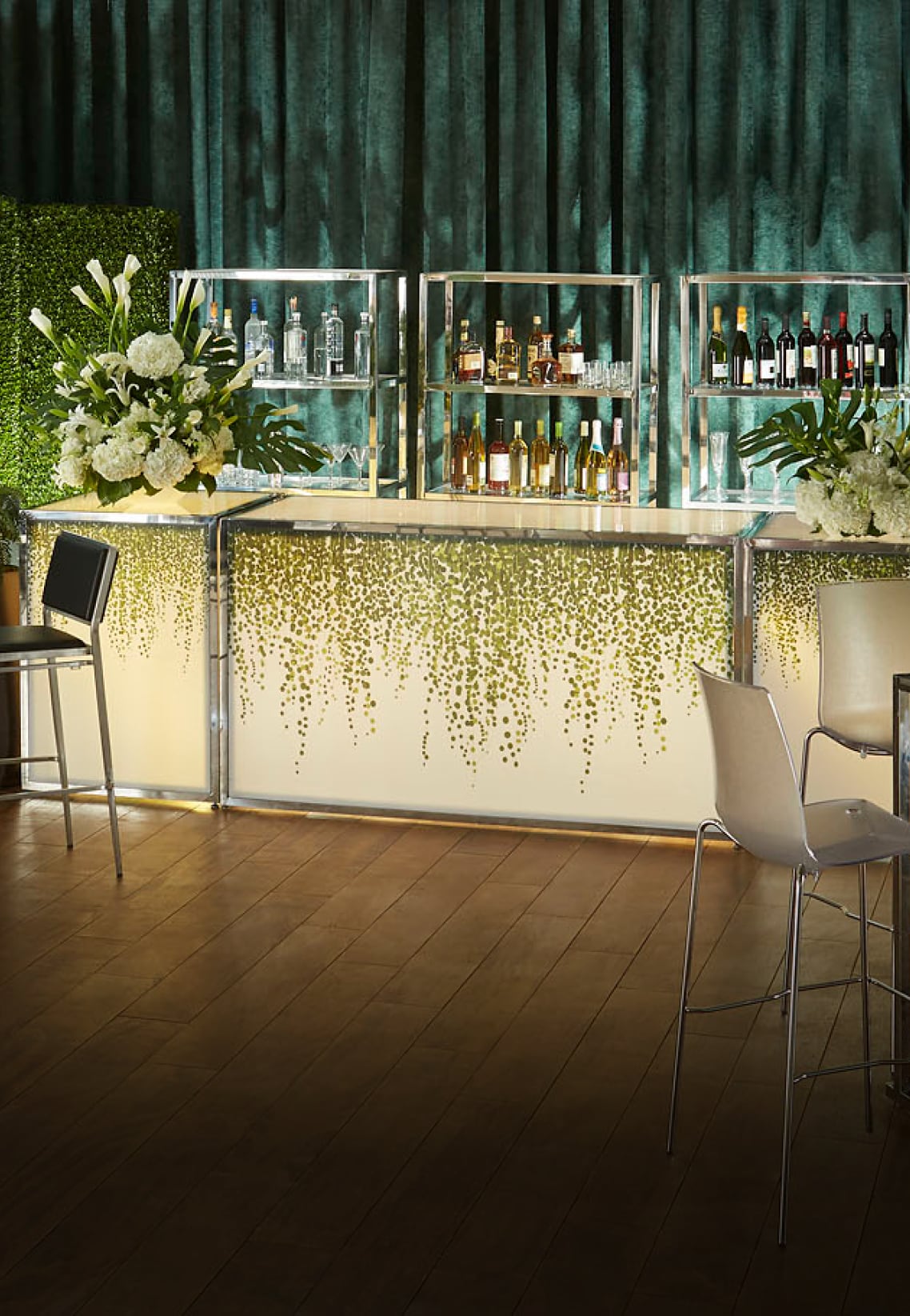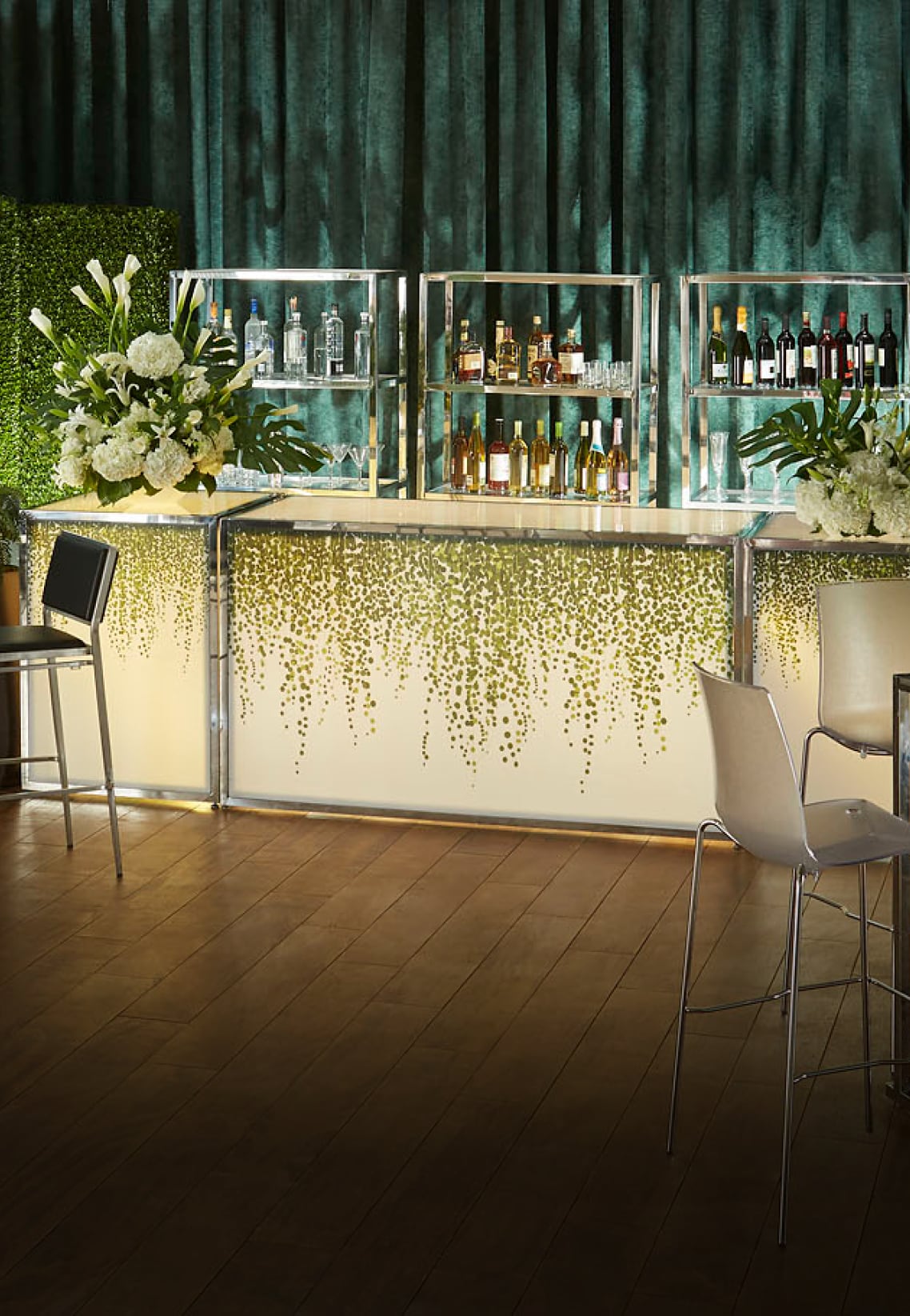 A Personal Touch
Adorn a brand logo, custom artwork or stock graphic to dozens of products for a truly unique experience.
Shop Personalization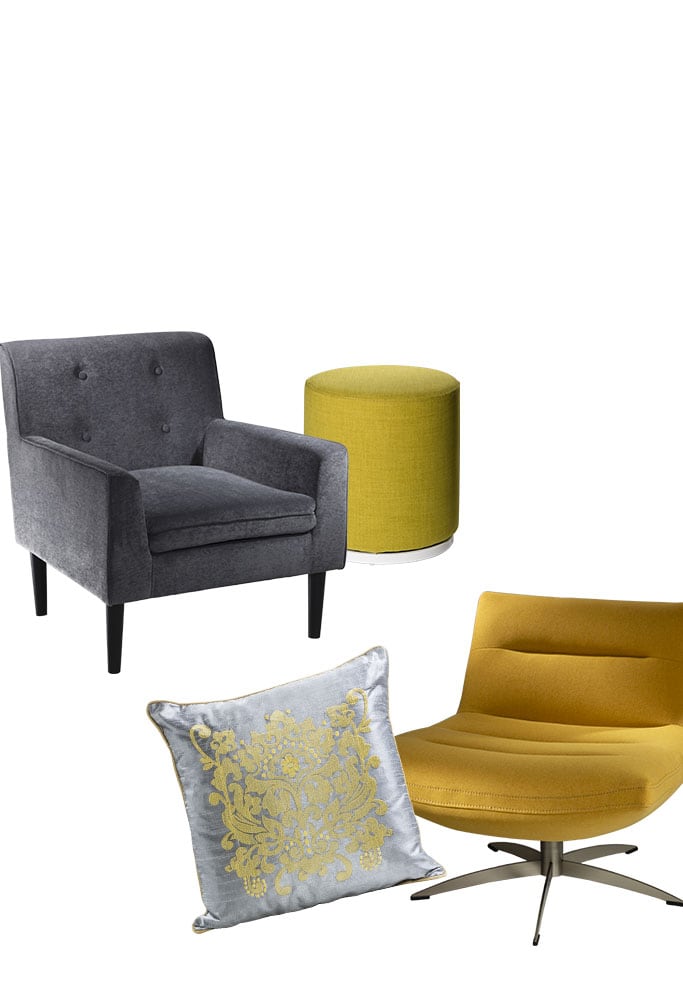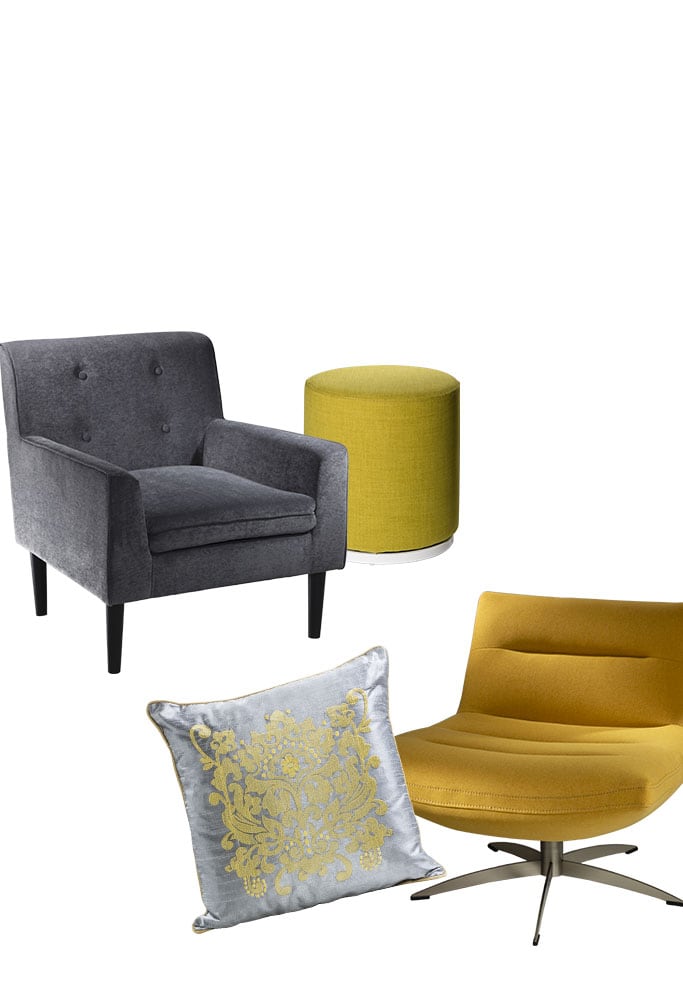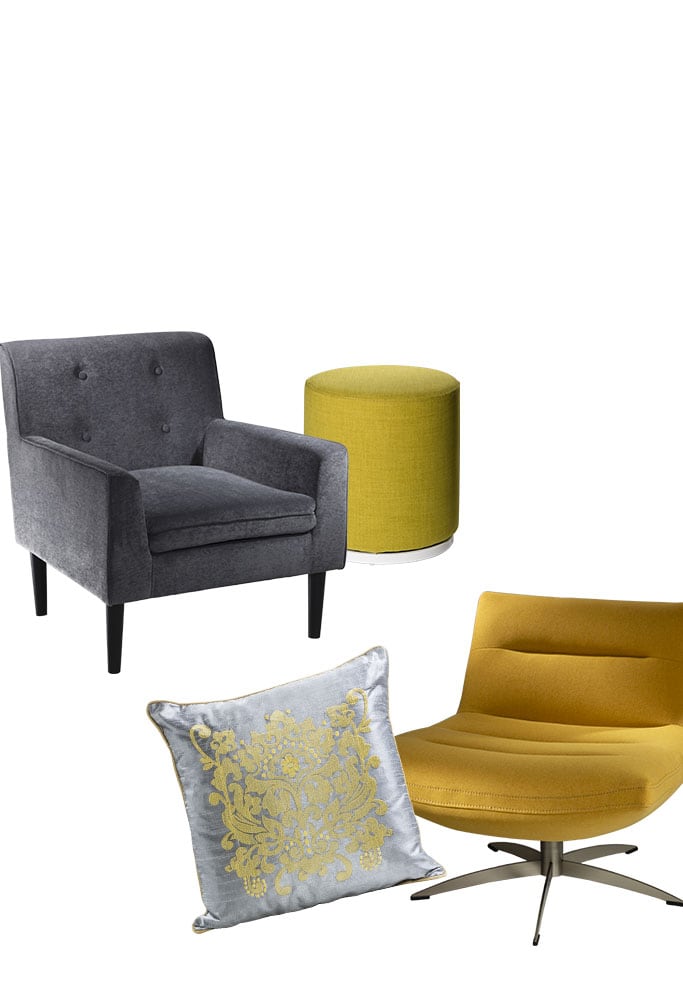 Strength & Hope
Tap into 2021's Colors of the Year for bright, cheerful designs anchored by a practical foundation.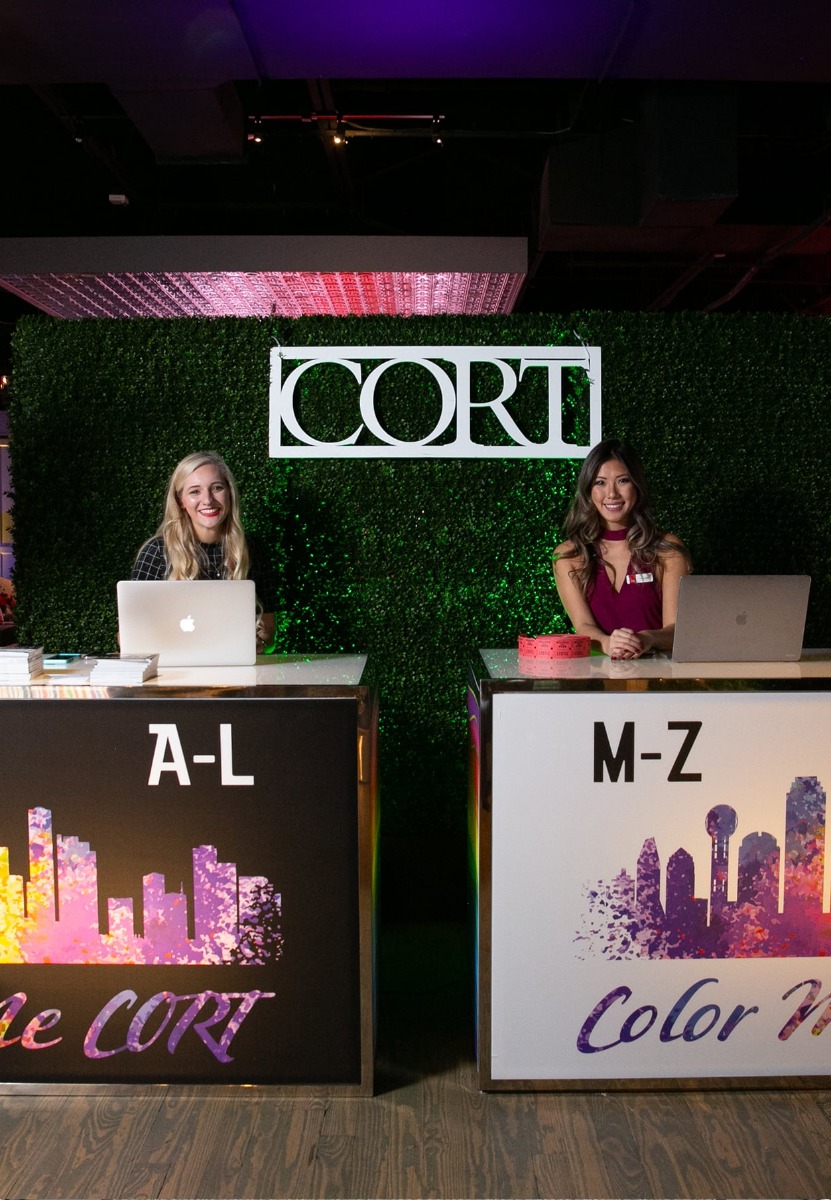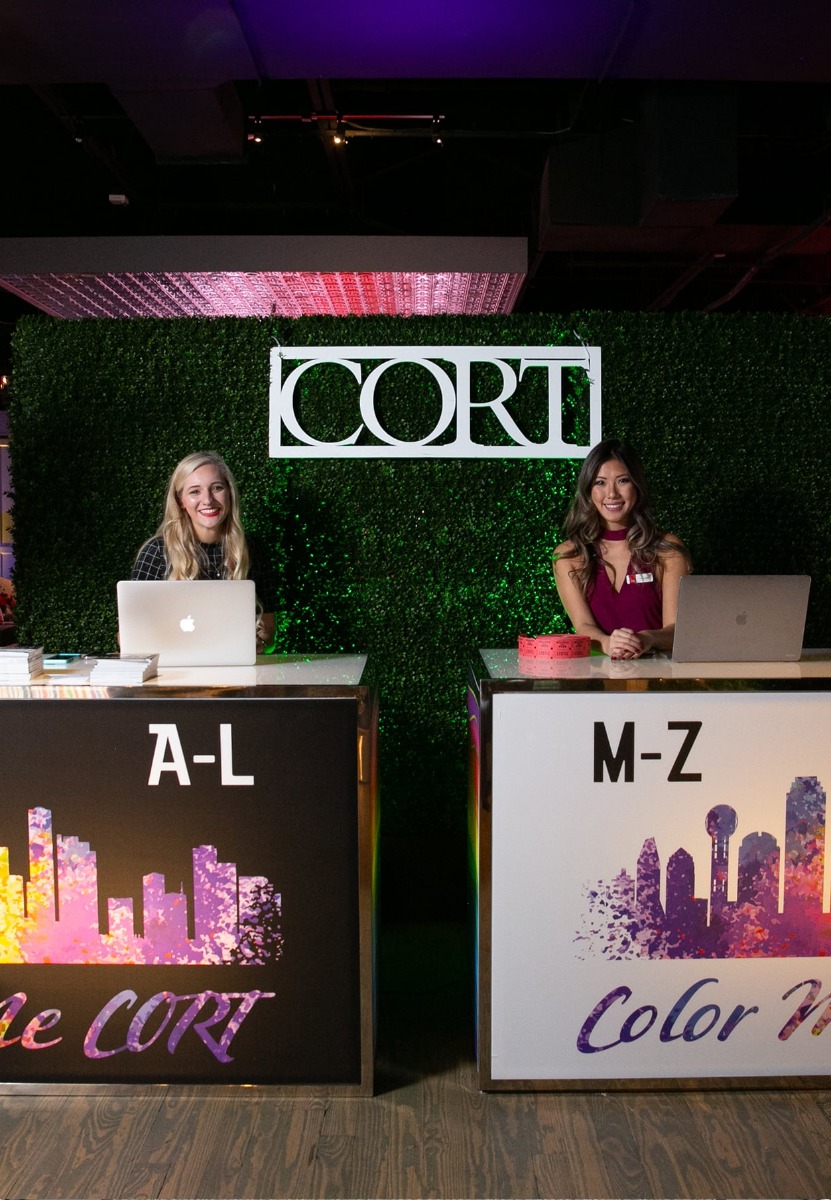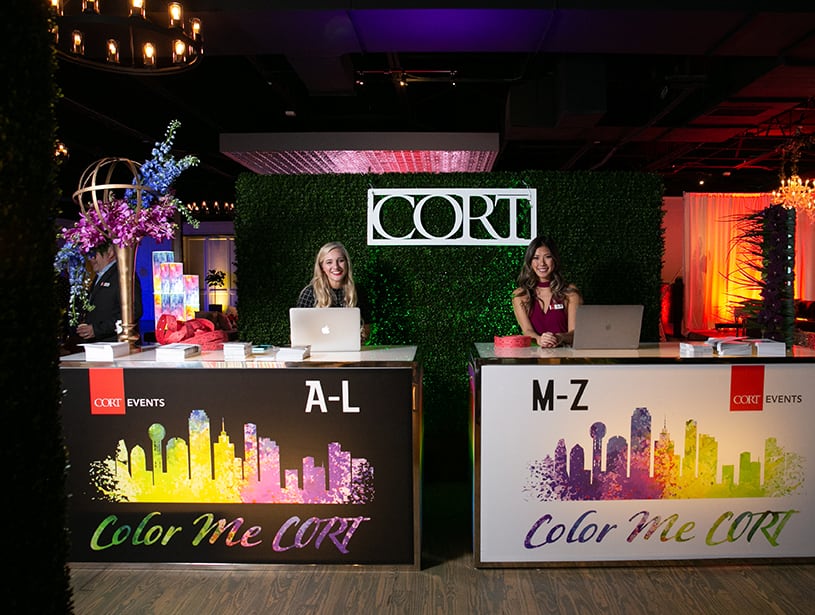 Events Experts
Our team is ready to share their years of design and planning experience to ensure every detail of your event is perfect.
Talk with an Expert
The CORT Commitment™
The CORT Commitment™ is a big part of what makes us different. We go above and beyond to make sure everything is perfect and our customers are happy.
VISION


At CORT, we believe Everything is Possible Through Service™.

MISSION


Our mission is to be an indispensable resource to our customers by listening, learning and providing exceptional value, every time.

PROMISE


We promise to provide personalized service and make your CORT experience extraordinary.

SATISFACTION


If you ever have a concern, we will make every effort to resolve it to your satisfaction, as your satisfaction is our greatest measure of success.
Customer Testimonials
"No matter the scope, location, or high demand timelines of my events, I can always count on CORT Events to make it happen."
Ashley McGinnes, Account Executive, Cramer
Customer Testimonials
"CORT Events ... have made invaluable contributions to the success of EDPA's annual ACCESS and Engage events ... CORT Events continues to innovate to help make our events engaging experiences."
Dasher Lowe, Executive Director, EDPA
Customer Testimonials
"[Branding Graphics] were applied beautifully and carefully wrapped for shipment. I could not be happier with the result and would highly recommend ordering your graphics with CORT Events!"
Debra Platosz, Logistics Consultant, PwC
Customer Testimonials
"What really helped me was access to the online [space planner]...you could see the 3D version of it - that helped me visualize how things could flow."
America Paredes, Senior Director of Partnerships & Community Outreach
Mental Health America
Customer Testimonials
"I can always count on them to help make every event a success! "
Chaz Silva, Creative Logistics Coordinator
ZOē Production
Live! Casino Philadelphia Event
NYC Corporate Event by CenterCircleCreative
Photo Credit: Wise Owl Multimedia