More Tools. More Potential.
Excite your creativity with complimentary resources designed to energize the planning process.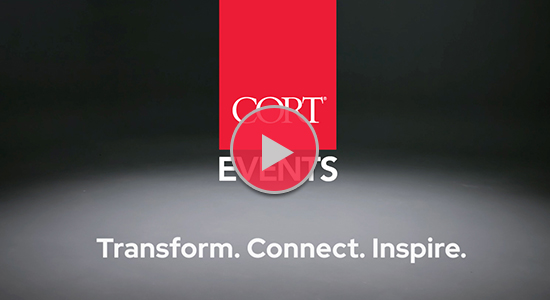 About CORT Events
Every Event is an Experience.
With CORT Events, you always get an event experience that goes beyond expectations. Discover how our team can seamlessly transform an empty venue into an engaging event that inspires connections and brings life to your designs.
Learn More
Customer Testimonials
Service You Won't Stop Talking About.
The best experiences are the ones you want to share. Scroll through to discover what our customers enjoy the most about partnering with CORT Events.
Customer Testimonials
"CORT was outstanding, from the details of the pre-event planning until the actual load in of the furniture. The on-site crew was hard working, polite and professional. The furniture was top of the line and spotless. I highly recommend CORT and would work with them again in a heartbeat."
Fortune 50 Company Event
Chris Madden, Global Event Development and Management, Chris Madden Events
Customer Testimonials
"No matter the scope, location, or high demand timelines of my events, I can always count on CORT Events to make it happen. The team made the process so simple and delivered high quality furniture that elevated the entire aesthetic."
Ashley McGinnes, Account Executive, Cramer
Customer Testimonials
"CORT Events continues to innovate to help make our events engaging experiences. They have made invaluable contributions to the success of EDPA's annual ACCESS and Engage events in addition to being a long-time member and supporter of our association. "
Dasher Lowe, Executive Director, EDPA
Customer Testimonials
"Branding Graphics were applied beautifully and carefully wrapped for shipment. I could not be happier with the result and would highly recommend ordering your graphics with CORT Events!"
Debra Platosz, Logistics Consultant, PwC
Customer Testimonials
"What really helped me was access to the space planner...you could see the 3D version - that's what I really liked. That then helped me visualize how things could flow."
America Paredes, Senior Director of Partnerships
Mental Health America